Superior Features:
| | |
| --- | --- |
| Unlimited Local & National Calls | Call Forward |
| International Plus Rates | Do Not Disturb |
| Free Calling To 13 Numbers | 3 Way Call Conference |
| Voice Mail | Calling Number Display |
| Call Hold | Anonymous Call Reject |
VoIP $29.99/Mo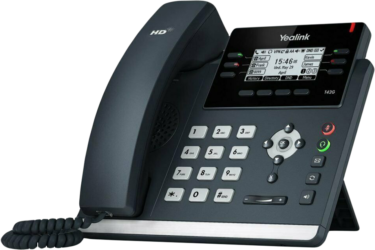 Don't put what's best for your business on hold! Empower employees, elevate customer experiences, and boost bottom lines by experiencing Albert Park's favourite business VoIP phone system.
Excited to grow your Albert Park-based SME business?
Check our wide range of benefits:
Hosted PBX
Hosted PBX offers one platform, one bill, one point of contact delivering increased flexibility, low maintenance, simplification, and advanced features. Whether you manage a local Albert Park team or work with a remote one, our highly redundant business VoIP network makes it possible for you to always stay connected.
Easy To Use
Our business VoIP phone systems are so easy to use, you'll be up and running within minutes. You don't need to be a tech wizard or have an IT department to get the most out of your IP phone systems. Offering the best VoIP service in Albert Park, we provide easy setup, easy customer service, and let you choose a plan that suits your business the best.
Powerful Features
Get enterprise-grade business VoIP features in Albert Park without the hefty price tag. Our business VoIP phone system offers instant messaging, team calling, global calling, teleconferencing, video conferencing, receiving voicemail and faxes via email, and much more features to help your team communicate better.
Scalable Service
New faces on your customer support team? Simply add more virtual phone lines with our IP phone systems! Moreover, our business VoIP's added features like unlimited national and local calls from Albert Park, call forwarding, call waiting, message bank, calling number display, and more helps your business stay productive.
If you're ready to start enjoying better connections with both your team members and clients, call us and make the leap into a modern and reliable world of communication through the best VoIP service in Albert Park.