Superior Features:
| | |
| --- | --- |
| Unlimited Local & National Calls | Call Forward |
| International Plus Rates | Do Not Disturb |
| Free Calling To 13 Numbers | 3 Way Call Conference |
| Voice Mail | Calling Number Display |
| Call Hold | Anonymous Call Reject |
VoIP $29.99/Mo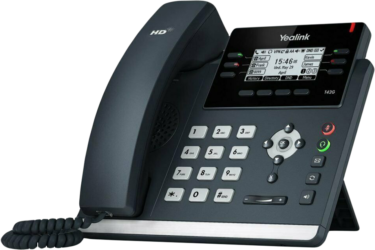 Your business is unique, why should your communications system be any different? Leveraging cutting-edge business VoIP technology to grow your Docklands based SME business. Our IP phone systems are built from the ground up with your needs first in our mind, tailored towards helping you achieve a diverse range of operational, customer satisfaction, and uptime goals.
Wondering how business VoIP can help organisations chart their own course and better distinguish themselves from the competition?
Enhanced Mobility
Free your Docklands based business from traditional geographic borders. Build a presence from anywhere in the world with business VoIP. Our IP phone systems can cut down your costs significantly while providing better mobility with unlimited national and local calls from Docklands, call forwarding, call waiting, message bank, calling number display, and more.
Multiple Features
Business VoIP offers instant messaging, team calling, global calling, teleconferencing, video conferencing, receiving voicemail and faxes via email, and much more features to help your team communicate better. Increase your Docklands local or remote team's productivity with the benefits of the best VoIP service.
Easy Installation
Our business VoIP phone system is installed over the internet, eliminating the need for cables, physical boxes, and other expensive hardware. With just a few clicks, you can add or delete extensions. No need for an IT wizard, our local Docklands support team will be ready to guide you 24×7.
Hosted PBX
Do not be confined to your Docklands office. Discover opportunities outside the traditional workplace by bringing your business VoIP phone system with you anywhere you go. The hosted PBX technology makes sense whether you intend to build an in-house call centre or a remote team.
If you claim to be an agile business, build it into your company's infrastructure by switching to Docklands' best VoIP service. Let's connect and get you connected!