Superior Features:
| | |
| --- | --- |
| Unlimited Local & National Calls | Call Forward |
| International Plus Rates | Do Not Disturb |
| Free Calling To 13 Numbers | 3 Way Call Conference |
| Voice Mail | Calling Number Display |
| Call Hold | Anonymous Call Reject |
VoIP $29.99/Mo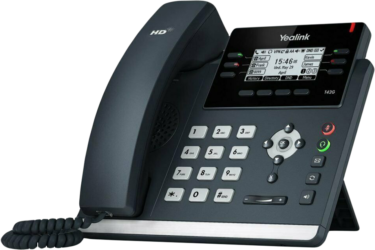 Our business VoIP is a technology that lets you make and receive calls over the internet instead of the regular copper network. Optimal for business use, our IP phone systems in Port Melbourne have the full capability of regular phone lines but with added functionality that increases your team's productivity.
Join the quest to make your business communications future proof with Port Melbourne's best VoIP service.
Hosted PBX
As your hosted PBX provider, we monitor multiple servers located at redundant locations. This eliminates the threat of security breaches, power outages, inclement weather, or any major disaster in your locality of Port Melbourne. With hosted PBX we deliver your service over the internet, thereby significantly cutting down installation, rental, and maintenance costs.
Easy Setup
Our business VoIP installation requires little technical know-how. In fact, the easy installation process and mobility of our IP phone system offers a high advantage over traditional telephones. You'll need no wires, hardware, or IT support. Our business VoIP infrastructure is scalable, making it easy for us to add new components with minimal hassle.
Multifunctional Usage
There's more to business VoIP than making and receiving calls. Our IP phone systems incorporate other communication services like instant messaging, team calling, global calling, teleconferencing, video conferencing, receiving voicemail and faxes via email. With the best VoIP service in Port Melbourne, your employees don't necessarily have to be physically present in the office. They can instead work from home or anywhere in the world.
Additional Features
With traditional phone services, you end up paying more for extra features. Our business VoIP phone system comes with a wide selection of extra features like unlimited national and local calls in Port Melbourne, call forwarding, call waiting, message bank, Calling Number Display, and more. It's easy to increase your team productivity with Port Melbourne's best VoIP service.
Change the way your business connects, communicates and collaborates with Port Melbourne's most reliable business VoIP phone system. Reach out to us today to power your communications with a VoIP service built for the future.