Superior Features:
| | |
| --- | --- |
| Unlimited Local & National Calls | Call Forward |
| International Plus Rates | Do Not Disturb |
| Free Calling To 13 Numbers | 3 Way Call Conference |
| Voice Mail | Calling Number Display |
| Call Hold | Anonymous Call Reject |
VoIP $29.99/Mo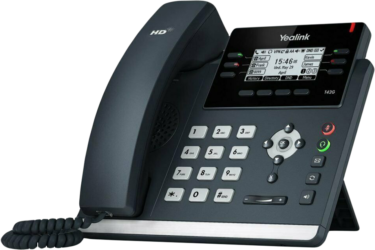 How customers think of your business often depends on their first phone interaction. Will they hear a welcome message with easy-to-follow directions when they call, or will they be put on hold immediately? Whether your business is two employees or two-hundred, it will only sound professional—more robust—with a business VoIP phone system. And why not choose South Melbourne's best VoIP service to grow your business?
Small businesses like yours in South Melbourne need to make a big impression.
See how our business VoIP can help:
Excellent Quality
Due to advances in hosted PBX technology and increased internet speeds, VoIP call quality has come a long way since the early days of choppy and dropped calls. As long as you have a fast internet connection like ours, your business VoIP phone system is bound to provide the best sound quality in South Melbourne.
Reduced Phone Costs
A lower price is probably the most appealing benefit for businesses wanting to switch to our IP phone systems. With business VoIP, you can enjoy extra features like unlimited national and local calls from South Melbourne, call forwarding, call waiting, message bank, Calling Number Display, and more with reduced costs.
Better Communication
Our hosted PBX provides the assurance to communicate with your staff effortlessly—whether they're located in South Melbourne or working remotely. Additionally, our IP phone systems' features like instant messaging, team calling, global calling, teleconferencing, video conferencing, receiving voicemail and faxes via email just gives you the flexibility you need to stay in touch.
24×7 Customer Support
Any time you switch to new technology, questions come up. It's important to know that you can call South Melbourne's dedicated customer support and get the help you need. We take great pride in supporting our business customers. It's why they recommend us to their friends and colleagues. It's why we keep improving.
Your phone service is your business' lifeline. It needs to be reliable. And it shouldn't be expensive. Get the best VoIP service in South Melbourne for much less.