Superior Features:
| | |
| --- | --- |
| Unlimited Local & National Calls | Call Forward |
| International Plus Rates | Do Not Disturb |
| Free Calling To 13 Numbers | 3 Way Call Conference |
| Voice Mail | Calling Number Display |
| Call Hold | Anonymous Call Reject |
VoIP $29.99/Mo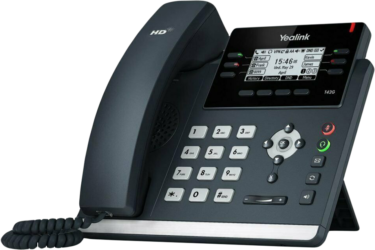 Hang up the phone, pick up the future. It's time to evolve beyond patchwork solutions and outdated approaches for your business communications. Our business VoIP phone system is here to change things for better, for the need to stay updated, and for your SME business in South Wharf.
Wondering why thousands of businesses recommend us as the best VoIP service in South Wharf?
Find out the reasons below:
Hosted PBX
We understand that communication and collaboration between your team members are absolutely essential, whether they're in the same office in South Wharf or across the globe. Hosted PBX enables us to monitor multiple servers located at redundant locations. Our business VoIP phone system also eliminates the threat of any major disaster in your locality of South Wharf.
Collaborative Features
For inter-office teams, work from home, or client meetings, our business VoIP our offers a suite of features like instant messaging, team calling, global calling, teleconferencing, video conferencing, receiving voicemail and faxes via email run seamlessly from your South Wharf office. These IP phone systems' features increase your team's productivity and make everyday tasks run smoothly.
Industry-Wide Services
There's something for everyone. Insurance, hospitality, consulting firms, or education – our business VoIP features benefits all industries. No matter the field, your business is sure to grow from our wide selection of extra features like unlimited national and local calls from South Wharf, call forwarding, call waiting, message bank, Calling Number Display, and more.
Honest Pricing
We are here to help your business advance with the technology of IP phone systems. And we want to be completely fair while doing so. Our customers are well aware of the services they're paying for. We do not have any contracts or hidden fees. You can cancel your service at any time without any hassles. Get the best VoIP service in South Wharf at only $27.99/mo.
Ready to work more and worry less? Switch to South Wharf's favourite business VoIP phone system and improve the way your team communicates.