Residential Fibre Internet
Ultra-fast Home Gigabit Fibre Internet
Dedicated bandwidth
Unlimited usage allowance
Fibre to the premises
99.95% guaranteed up-time
Port Melbourne based technical support
A Family that streams together stays together. Get enough speed for everyone.
Blazing fast 1000/1000 Mbps fibre internet at $250/mo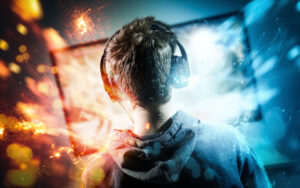 We're full-fibre fanatics, living up to the hype in hyperfast, delivering rock-solid residential fibre optic connection at speeds up to a whopping 1000Mbps. The Australia average is just 25.88Mbps. Throw in affordable deals, straightforward packages you can take for as long or as little as you like, refreshingly good customer service, FTTH, dedicated bandwidth, and boom! You've got gigabit internet that'll sweep you off your feet.
We are Australia's favourite optic fibre internet provider. Our services are truly loved by residents of South Melbourne, Albert Park, Port Melbourne, Docklands, Melbourne CBD, and South Wharf. And the love is mutual!
Conventional fibre connections work like this: fibre to the cabinet in the nearby street and a slower copper cable to your home. With Fibre To The Premises/Fibre To The Home (FTTH) – we run the fibre all the way to your door. No copper cable. No sharing with your neighbours. You're plugged straight into the most reliable fibre broadband in your area.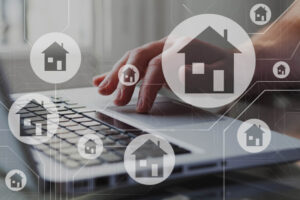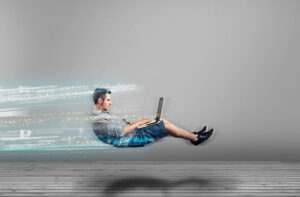 Like an HD movie ready to play in as little as 34 seconds. With our dedicated bandwidth – you get symmetrical upload and download speeds. Meaning, you can download that new Marvel blockbuster as fast as you can upload that beachtime vlog! Do more at once, on more devices. Our residential fibre optic connection makes sure you never slow down.
Broadband is so much better when you don't have to worry about it. All our plans come with a 99.5% uptime guarantee to ensure reliable speeds morning, noon, and night. If your fibre internet is down for more than 0.05% of the time in any given month, we will issue a rebate. Yep, we are that confident!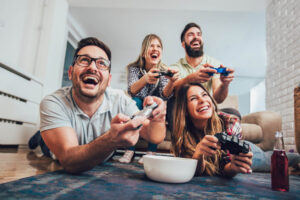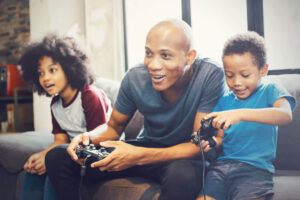 We like to keep things flexible however fast you want to go. Sign up for a year or roll monthly if you don't want to commit – it's up to you. All of our fibre broadband packages come with unlimited monthly usage. Perfect for families who do more, watch more, and have more fun. When you share our optic fibre internet, you connect with each other better!
We don't operate an anonymous remote call centre and we don't read from scripts. If you have a problem, the first person you call will take responsibility for resolving it. No more furious tweets or waiting for hours to get on a call. Get immediate access to our friendly 24×7 Port Melbourne based support team for any concerns.
"I've got the best fibre broadband in my area!" That's what all our customers from South Melbourne, Albert Park, Port Melbourne, Docklands, Melbourne CBD, and South Wharf boast about at dinner parties. Wouldn't you like to be one of them?